What Exactly Are Sub Meters?
Water sub-meters are a multi-water meter system that facilitates multi-unit complexes to measure and bill individual water usage fairly and correctly.
Common complexes for sub-meter installs include units, duplexes, townhouses, apartments, and even commercial and industrial buildings.
In this blog post, Refined Plumbing will aim to educate and answer all questions regarding the installation of water sub-meters on existing buildings and complexes, particularly affecting the area of the Sunshine Coast.
Each Local council area has different dos and don'ts with water sub-metering. This highlights the importance of engaging a licensed specialist in this field, as the rules are forever changing and evolving.
Unity Water is the water service providers and asset owner  or traditional owners of the Sunshine Coast water infrastructure. As such, to be compliant and for Unity Water to be able to measure the water bill for each tenancy, several specific steps must be followed as per below.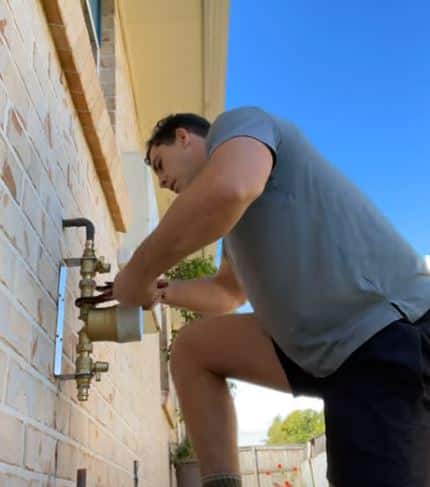 1. Type of Sub Meter
The type of sub-meter used cannot be any old sub-meter. It must be watermarked and approved for use by Unity Water. Again, this list is forever changing hence the importance of checking with Unity Water to ensure that the sub-meter is applicable for the application.
2. Installation Location
The master meter needs to be installed in the correct location. As stated in Unity Water's sub-metering policy, access to each sub-meter must be unrestricted at all times, including:
Keyless access
Complex Security Systems
No obstruction or hazards from vehicular movements
Free from vegetation and other obstructions/hazards

3. Licensed Installer
It is also imperative that upon installation, a licensed plumbing contractor do the following:
Each Sub Meter is Tagged and Labelled
Hydraulic Drawings and as-constructed drawings are completed and approved by Unity Water
Ensure each Meter is correctly installed
No cross connections
Every fixture in the individual unit is accounted for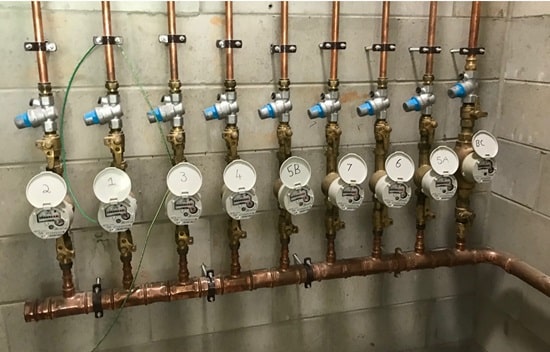 image source: Unity Water
After Installation
After successfully completing the installation of sub-meters on an existing building, you must apply to Unity Water to inspect the works.
Included in the application to inspect, you must have completed the following:
• Hydraulic drawings and as-constructed drawings
• Individual serial numbers and description of each unit
• Serial number of any equipment attached to the sub-meter
• The meter size, make and model
• Location of each sub-meter
• Confirmation of a "tap test" has been conducted
Usually, after submission of the application to Unity Water, the audit will take place 10-15 business days after. A member of Unity Water will be in touch with the site contact, whether the contractor or others, to organise a suitable inspection time and date.
After this, Unity water will complete the inspection and either issue a non-compliance and list of reasons why or issue the Compliance letter.
Once compliant, a Compliance letter will be forwarded to the applicant or licensed plumber who conducted the work.
The ownership of the submeters will then transfer to Unity Water. This means that Unity Water is now responsible for the reads of the sub-meter. You can now enjoy individualised water consumption!
Still unsure of what to do. Give your local Sunshine Coast plumbers a call at Refined Plumbing.