BLOCKED TOILET REPAIRS

SUNSHINE COAST
You don't have to let a blocked toilet cause you trouble anymore. With our team of Sunshine Coast blocked drain experts, we can quickly and accurately unblock your toilet drain!
Have you been having problems with a blocked toilet? You've come to the right place!
A clogged toilet is never pleasant, but we're confident you'll like our simple and effective solutions.
Our experienced local Sunshine Coast plumbers specialise in clearing clogged drains and provide advice on preventing future blockages. We use the latest technology and techniques to unclog your blocked toilet quickly and safely, ensuring your satisfaction.
We offer our services across the Sunshine Coast, specialising in residential plumbing. So, don't let a blocked toilet cost you more than it needs to. All you need to do is contact us at 0405 142 154 and let our blocked drain experts do the rest!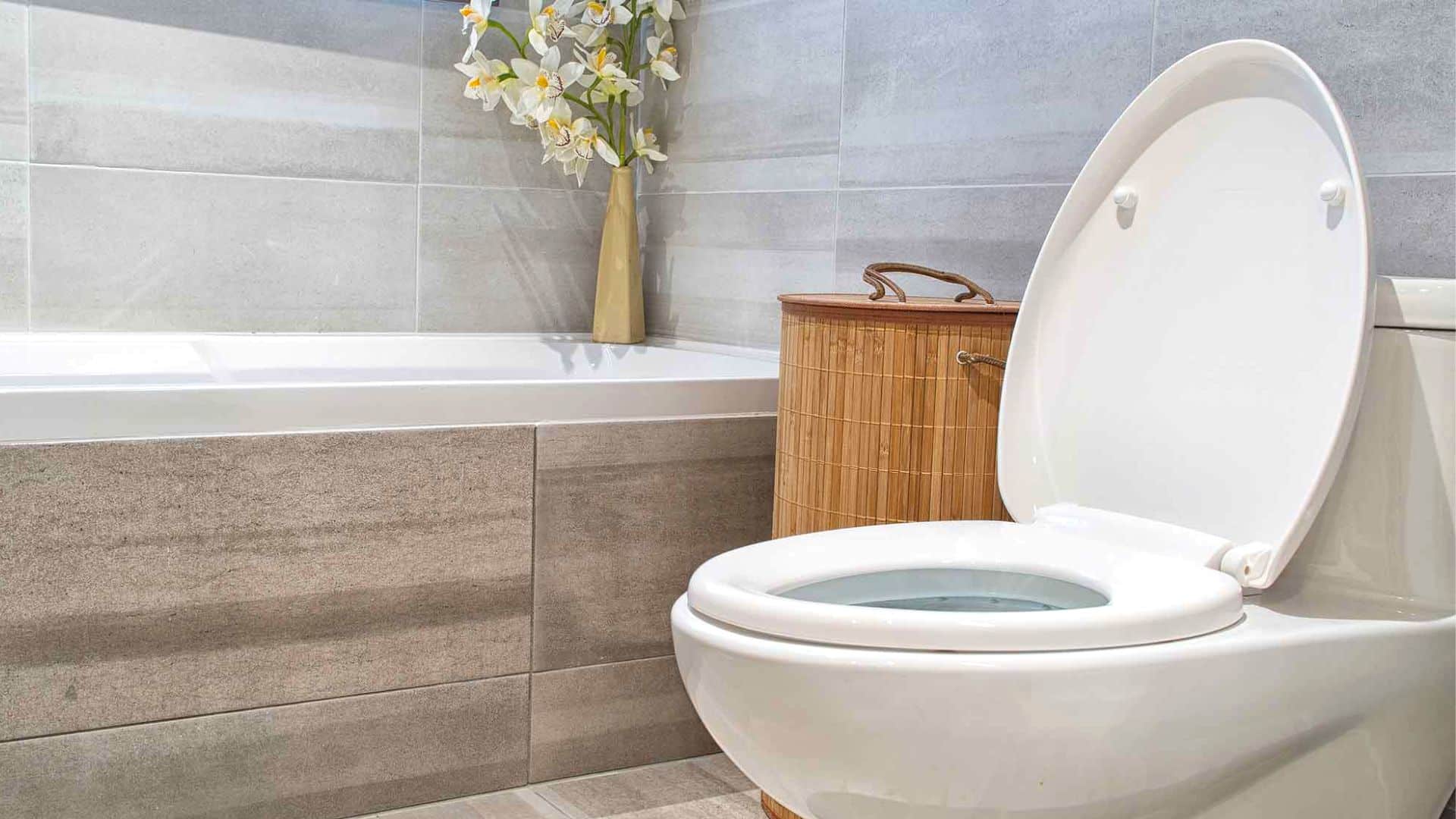 Identifying The Signs Of A Blocked Toilet
Slow-Draining Water

Slow-draining water after flushing is a sign that the toilet is blocked. Due to the blockage, water cannot flow through the pipes properly.

Unpleasant Smell

The toilet may emit an unpleasant odour if it has a clogged drain. As waste accumulates and decomposes, it emits an unpleasant smell.

Gurgling Noises

Gurgling noises could indicate a blocked toilet. As a result of the blockage, air gets trapped in the pipes, causing them to gurgle.

Overflowing Toilet

If you flush the toilet and water overflows onto the bathroom floor, it's a clear sign the toilet is blocked. This blockage prevents the water from flowing through the pipes, resulting in overflowing.

How We Your Unblock Toilets – Our Process
Refined Plumbing understands how annoying and inconvenient blocked toilets can be. With our expertise, we'll get your toilet unblocked quickly and with minimal hassle. To unblock your toilet, our Sunshine Coast plumbers will follow these steps:
1. Assess the blockage: Our first step will be to identify the severity of the blockage and determine the best course of action for removing it.
2. Remove the blockage: We use a combination of manual removal and high-pressure water jets to remove the blockage.
3. Clean and disinfect the area: After removing the blockage, the area will be cleaned and sanitised.
4. Final inspection: If needed, we will use CCTV technology to inspect the pipework for any further blockages and ensure no pipe repairs are needed.
Your Local Blocked Drain Experts
Refined Plumbing is the perfect choice if you are looking for a plumbing service you can trust on the Sunshine Coast. Providing prompt and reliable solutions for blocked toilet problems is our specialty, and our team of experienced and qualified plumbers is dedicated to providing you with fast and effective service.
We understand that blocked toilets can be inconvenient and messy, so we always aim to provide a hassle-free service. We will always be available to answer any questions and work with you to ensure you get the best results.
Additionally, we offer competitive rates and are always happy to provide you with a quote before we begin.
Call Us Today To Unblock Your Toilet!
Blocked drains can be stressful, but our team makes the process easy. Make an appointment with our friendly plumbers today, and we can arrange a convenient time.
Do not hesitate to contact our team with any questions you may have. We aim to be as transparent with you as possible and build your confidence in us.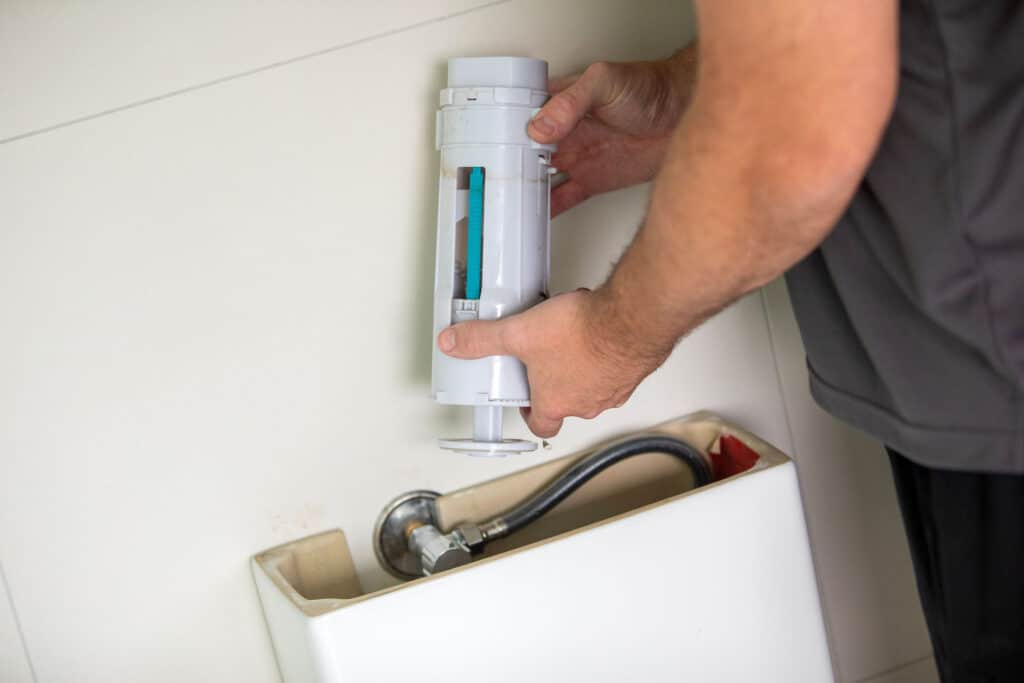 Blocked Toilet FAQs
How Do Toilets Become Blocked?
Toilets can become blocked for various reasons, including flushing inappropriate items, sanitary products, wet wipes, and excessive toilet paper. The sewer line can also become clogged due to foreign objects, mineral deposits or even tree roots.
Can I Prevent My Toilet From Blocking?
You should only flush toilet paper and human waste down your toilet to prevent it from becoming blocked. In addition, regular cleaning and maintenance of your toilet can help prevent blockages from forming. Don't flush anything else down the toilet, including sanitary products, wet wipes, or other non-degradable items.
What Should I Do If My Toilet Does Become Blocked?
If your toilet becomes blocked, stop flushing and turn off the water supply valve first. After trying a plunger, if the blockage persists, you may need to use a toilet auger or snake to reach deeper into the drain pipe. In the event these methods fail, give our plumbers a call.
Is A Clogged Toilet Dangerous?
Most blocked toilets are not dangerous, but if wastewater backs up into the bowl due to the blockage, it can create unsanitary and potentially hazardous conditions. If a more severe problem causes the backup, it can also cause health issues.