WHY CHOOSE US?
Your Local Plumber On the Sunshine Coast
Few people appreciate the importance of plumbing … until something goes wrong! This is one aspect of your home or property maintenance that you cannot leave to an amateur. With years of experience on massive commercial sites under his belt and an absolute commitment to quality products and workmanship, Izaak can keep your plumbing in top shape and look after those unfortunate emergency situations as well. So choose us if you're looking for a Sunshine Coast Plumber.
Prices Everyone Can Afford – We believe in offering our professional services at prices the average household can afford to pay. Everybody should be able to have access to qualified plumbing services.

Quality Work Guaranteed – Whether it's a big job or small, domestic or commercial, you'll always receive 100% quality from the team at Refined Plumbing.

Qualified Plumbers & Gasfitters – Not only are we licensed plumbers, we are also qualified and experienced gas fitters.

Reliability – When it comes to tradespeople, reliability is important. We show up, on time every time.
Professionalism – We produce work of the highest quality, never leave a mess behind and believe in exceptional customer service.

Focus On Safety – For both plumbing and gas fitting, your safety comes first. That's our guarantee to you.

Rapid Response – We won't keep you waiting. If you need it done, you can count on us.

Family Owned Business – Refined Plumbing is a local family owned and operated business. We treat our customers like family too.

Transparent Pricing – We don't believe in any nasty surprises when it comes to pricing. Therefore, you'll be happy to know we offer transparent, upfront pricing.

Quality Guarantee – All our work is guaranteed to be top quality. The job is done right, every time.

#1 Customer Service – Customer service is paramount to the success of our business. You'll be treated with the courtesy and respect you deserve as a valued customer.

Emergency Plumbing Service – If you have a plumbing emergency, get in touch with us and we'll get your problem sorted out ASAP!

Gasfitting – Gasfitting is an integral part of our services, so if you want your home hooked up to gas or need gas appliances installed, we are the team to call.

Big Jobs Or Small – No plumbing or gasfitting job is either too big or too small for Refined Plumbing.
10% off
Loyal customers are offered a membership program. This membership is life-long once committed to. The benefits include 10% off all future plumbing works as well as yearly plumbing check, hot water inspections.
Ask Refined Plumbing about their VIP Program today!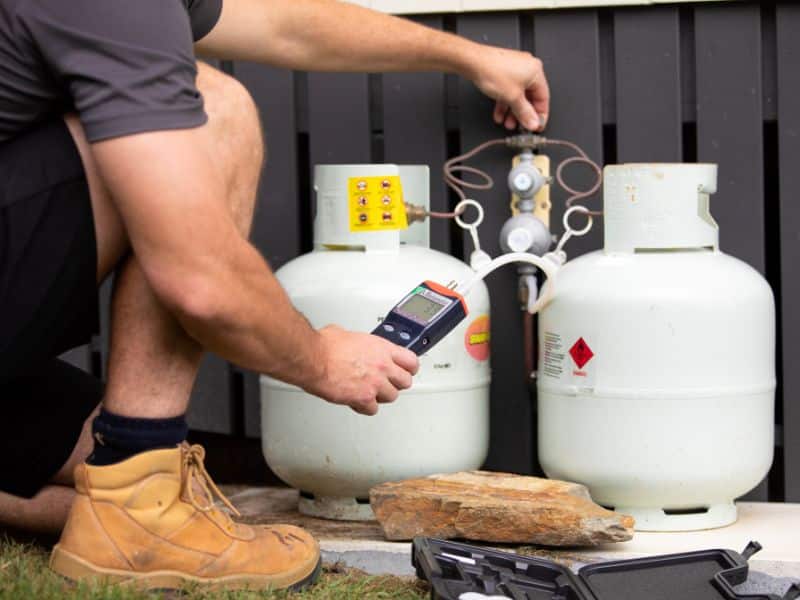 Izaak is an absolute legend! Always responds quickly and is extremely efficient! Really personable, trustworthy and reliable. I would definitely recommend Izaak and Refined Plumbing!

June 2020
My family and company have used Refined Plumbing multiple times. They are always on time, provide excellent communication and offer the best expertise on the Sunshine Coast. I would recommend them every time.

May 2020
Izaak from Refined Plumbing came and unblocked our pipes with his specialised equipment. We were very happy with his service, he rang before arrival and told us upfront of the cost. I have no hesitation in recommending him.

May 2020
Plumbing FAQ
How much does it cost to hire a plumber in Australia?
The cost can vary depending on the specific job and location. It is best to request a quotes from Refined Plumbing Sunshine Coast.
What are the common plumbing issues in Australian households?
Common issues include blocked drains, leaking taps or toilets, burst pipes, and hot water system problems.
How can I prevent plumbing problems in my home?
Regularly maintain your plumbing system, avoid putting grease or foreign objects down drains, fix leaks promptly, and insulate pipes in cold weather.
Are there any specific regulations or codes for plumbing in Queensland?
Yes, there are plumbing regulations and codes that plumbers must follow to ensure safety and compliance. Refined Plumbing Sunshine Coast is fully compliant.
What qualifications or certifications should a plumber have in Queensland?
All Queensland Plumbing Contractors must hold a minimum of Cert 3 and 4 in plumbing and drainage. Individual licences with QBCC is mandatory as well as a Licence from the Department of Mines and Energy for Gas work.
What are the typical services offered by plumbers in Queensland?
Plumbers in Queensland offer services such as installation and repair of water and gas pipes, fixing leaks, clearing blocked drains, and maintaining hot water systems.
How long does it take to complete a plumbing job?
The duration depends on the complexity of the job. Simple repairs may be completed within a few hours, while larger projects can take several days.
Can I do minor plumbing repairs myself, or should I always hire a plumbing professional?
Minor repairs such as replacing washers or unclogging drains can be done by homeowners with basic DIY skills. However, complex or major repairs should be left to professionals.
How often should I schedule plumbing maintenance in my home?
It is recommended to schedule plumbing maintenance annually to identify potential issues and ensure the proper functioning of your plumbing system.
What are the signs that indicate a potential plumbing problem?
Signs include slow-draining sinks or showers, water stains on walls or ceilings, unusual odours, low water pressure, or unexplained increases in water bills.
Are there any eco-friendly plumbing options available in Australia?
Yes, eco-friendly options such as water-saving fixtures, rainwater harvesting systems, and solar-powered hot water systems are available in Australia.
Can a plumber help with water conservation measures?
Yes, plumbers can provide advice on water-efficient fixtures, leak detection, and assist with the installation of water-saving devices to promote water conservation.