BLOCKED SINK REPAIR

SUNSHINE COAST
Need a blocked sink fixed quickly and efficiently? We specialise in repairing all plumbing issues, including blocked sinks. Our experienced team of plumbers uses the latest technology and techniques to diagnose and fix your sink problem so that you can get back to your regular routine. Call us today for prompt and professional service!
Are you tired of dealing with a blocked sink? It's a frustrating and unpleasant problem that can happen to anyone, no matter how careful you are. If you're experiencing a sink not draining, you need a reliable and experienced plumber to help you get your sink back to normal quickly and efficiently.
At Refined Plumbing on the Sunshine Coast, we understand how disruptive a blocked sink can be to your daily routine. That's why we specialise in fixing all plumbing issues, including non draining sinks. Our team of skilled and experienced plumbers is dedicated to providing prompt and professional service to ensure your plumbing problems are resolved as quickly and effectively as possible.
Don't let a blocked sink ruin your day. With our expert blocked drain specialists, we can ensure your kitchen, bathroom or laundry sink is back to normal in no time! Contact our Sunshine Coast plumbers today at 0405 142 154!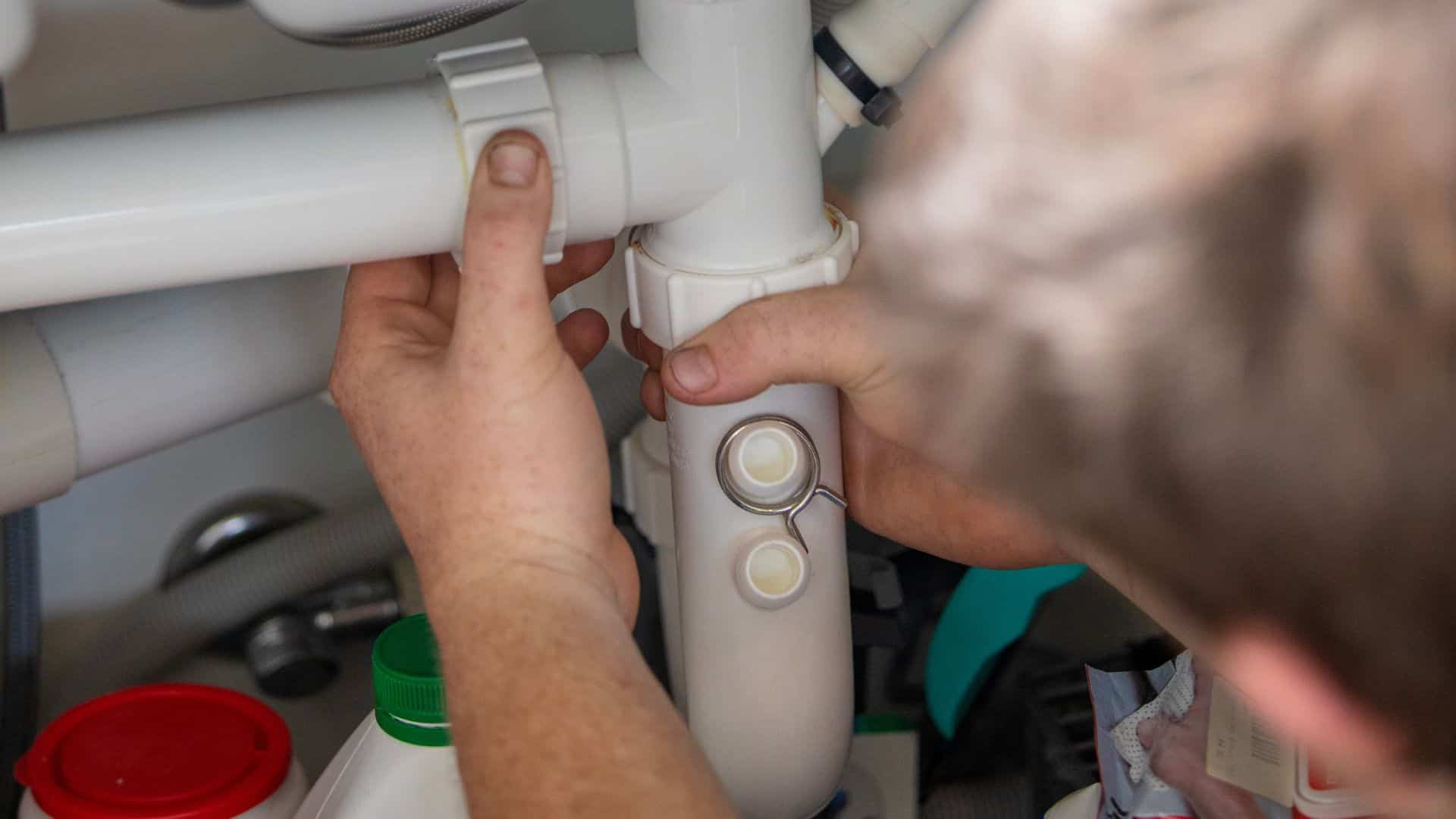 What Causes Sinks To Get Clogged?
Many things can cause sinks to get clogged. Some of the most common causes of clogged sinks include:
Food scraps: When you wash dishes or prepare food in the kitchen sink, small food particles can get stuck in the drain and build up over time. This can cause a blockage and prevent water from flowing through the drain.

Grease and oil: Cooking grease, oil, and fat can also build up in the sink drain and cause a blockage. These substances can solidify as they cool, creating a sticky, clog-causing mess.
Hair and soap: In the bathroom, hair and soap can accumulate in the sink drain, leading to a blockage. Over time, this build-up can become thick enough to stop water from flowing through the drain.
Foreign objects: Sometimes, jewellery, toothbrushes, or other small items can accidentally fall into the sink drain and cause a blockage.

Old pipes: Over time, old pipes can deteriorate and develop cracks or other damage that can cause a blockage.
If you have a clogged sink, it's essential to address the issue promptly to prevent further damage to your plumbing system. At Refined Plumbing on the Sunshine Coast, our team of experienced plumbers can help diagnose the cause of your clogged sink and provide effective solutions to get your plumbing system back in working order.
Your Local Blocked Sink Specialist On The Sunshine Coast
When you choose Sunshine Coast plumbers to fix your sink that won't drain, you can expect:
Prompt, professional service from experienced plumbers
Accurate diagnosis of the problem and effective solutions
Use of high-quality tools and equipment to get the job done right
Friendly and helpful customer service
Competitive pricing and transparent billing
Don't let a blocked sink ruin your day. Contact Refined Plumbing today, and let us handle the problem for you.
Speak With Our Drainage Specialist
Our emergency plumbers ensure you are not waiting when you face a drainage issue.
To get started, give us a call or fill out our online contact form. Our team will be happy to answer any questions you have and schedule a time for one of our plumbers to come out to your home or business.
With Refined Plumbing on the Sunshine Coast, you can trust that your blocked sink will be fixed quickly and efficiently, so you can return to your routine!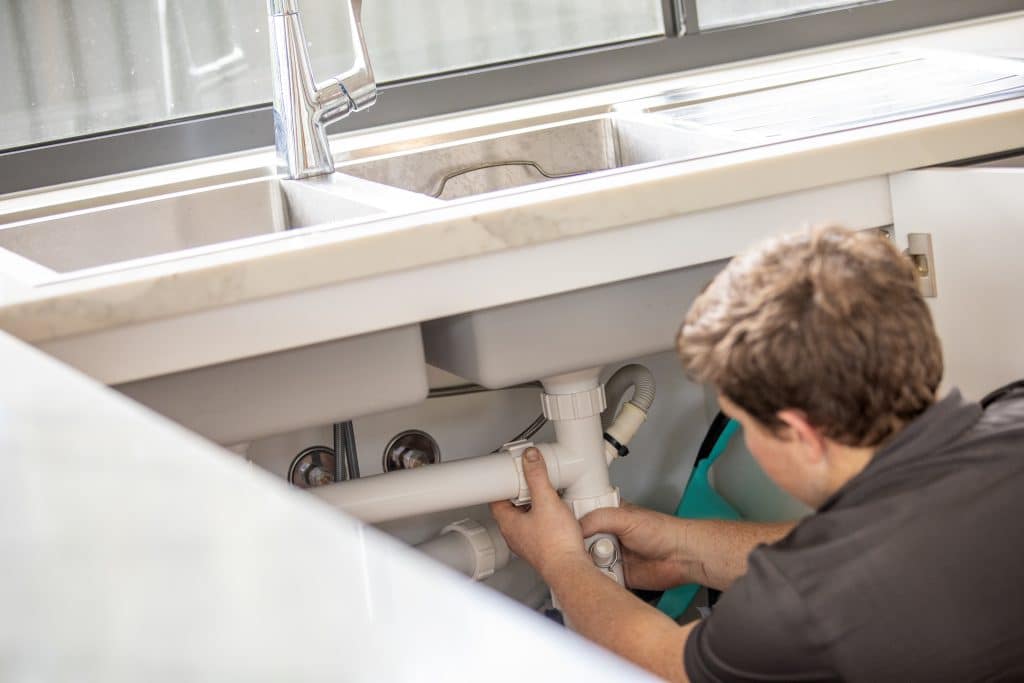 Blocked Sink Drain FAQs
How Do I Know If My Sink Is Blocked?
You may notice slow drainage or water backing up in your sink when it is blocked. You may also hear gurgling sounds coming from the drain. If you suspect your sink is blocked, it is best to address the issue sooner rather than later to avoid further damage.
Can A Blocked Sink Cause Other Plumbing Issues?
Yes, a blocked sink can cause other plumbing issues, such as a foul smell, leaks, and even flooding. If left untreated, a blocked sink can also cause damage to your pipes and plumbing system, leading to more expensive repairs.
Why Is My Sink Still Blocked Even After Using A Plunger?
A plunger may not be effective in removing a blockage if it is caused by an object that is stuck in the pipes, such as a toy or jewellery. In this case, you may need to use a plumbing snake or call a professional plumber to remove the blockage.
What Can I Do To Prevent A Blocked Laundry Sink?
To prevent a blocked laundry sink, avoid pouring chemicals or bleach down the drain, as this can damage your pipes and cause a blockage. Instead, use a drain strainer to catch any lint or debris from your laundry, and regularly clean the drain with a mixture of baking soda and vinegar.