Your home's plumbing, just like most other things, needs regular plumbing maintenance to ensure it all remains in top working order and runs with no issues. Without routine maintenance and repairs, the plumbing system will eventually start to break down, and this could lead to major problems. Prevention is always preferable to finding a cure and is usually a lot cheaper and more stress-free too. Preventative plumbing maintenance is the answer and something every homeowner should consider scheduling with their plumbing specialist.
Let's take a close look at preventative plumbing maintenance and just why it's so important.
What Does it Mean?
When you have a car, most car owners will book in for regular servicing and safety checks rather than only taking it to a mechanic when they experience a problem. The idea is to keep your car running in tip-top shape and have a mechanic look for potential problem areas. This helps to prevent your car from suffering an untimely breakdown and could save you thousands of dollars in future repair bills.
Home plumbing maintenance is similar in nature. It's more designed to prevent your home's plumbing from suffering a major, or even catastrophic, problem down the track. A burst water pipe could cause a lot of damage to your house, and that's just one example. When your plumber comes to your house, they'll check everything and alert you to problem areas that need attention before they worsen. This includes all of the pipework, fittings in kitchens, bathrooms and laundry, water meters and hot water systems.
What's Involved in it?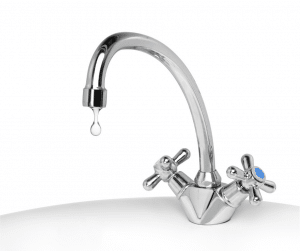 The plumber comes to your home and thoroughly and routinely checks the entire plumbing system. If they spot something of concern, they will let you know the problem and offer a solution. If you agree to the solution, the plumber will go ahead and perform repairs or replace pipes or fittings. They will always discuss anything that needs to be done with you first.
Let's now look at a few examples of preventative plumbing maintenance.
Simple things like tap washers will be checked. They can be replaced before tap dripping and wastewater if they show signs of wear. Wasted water harms the environment and adds to your water bill. It's quick, easy, and cost-effective to replace worn tap washers.
Your plumber might inspect your piping system and discover that you have some old pipes that need replacing before they develop costly and damaging leaks. While that pipe may currently be holding up, it will only be a matter of time before it causes problems. It's best to find this out before an issue occurs and have the pipe or pipes replaced. This possible scenario is even more important for sewage pipes, as a leaking sewage pipe will cause a major, smelly mess. Imagine the clean-up after a sewage pipe leak. No fun at all.
One of the most common household plumbing problems is slow or blocked pipes. Even if you aren't yet experiencing a problem with blocked pipes, your plumber can examine the insides of the pipes by inserting a CCTV camera down them. This way, the plumber can determine if there is any debris building up in the pipes that could result in an eventual blockage. This once again saves you the drama of potential flooding or expensive repair bills, as the plumber can clear out the debris before a blockage has a chance to occur.
During a preventative maintenance inspection, the plumber will not only check for potential leaking taps, as mentioned earlier, but will also look at showerheads, fittings underneath sinks, etc. Any issues can then be dealt with on the spot to prevent major problems from occurring.
Rusted or worn-out fittings will eventually start to leak, wasting water and causing damage to cabinets, flooring and more. Once new fittings are installed, water will be cleaner and flow more freely. You'll also have the peace of mind that your plumbing is in tip-top shape.
Water pressure in the home can also be checked and assessed. Low water pressure could be an indication that there is a water leak somewhere. The water meter will also indicate this if everything inside and outside the home is turned off, yet the meter continues to tick over.
Preventative checks and maintenance of your home's toilets are vital. The last thing you want is a toilet that continually leaks or, worse still, gets blocked. Always be mindful of what you flush down the toilet. Never flush wet wipes or paper towels down a toilet system, as this will almost certainly lead to a blocked toilet.
So, there are a few scenarios where preventative plumbing maintenance can save you from experiencing major problems and spending big dollars on fixing those problems.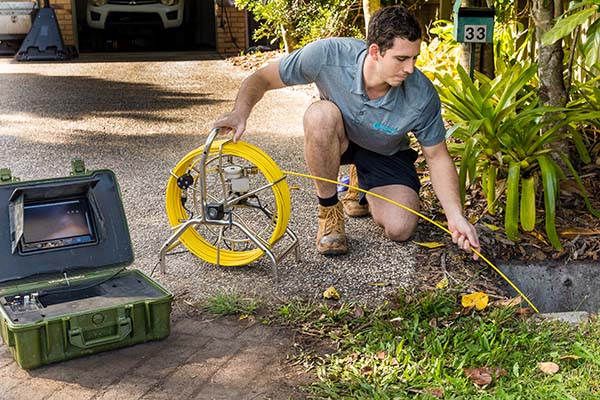 The Importance Of Preventative Plumbing Maintenance
What you want to achieve most of all from preventative plumbing maintenance is peace of mind, knowing that all is well with your well-maintained plumbing system. Over the long term, preventative plumbing maintenance can save you a lot of money by avoiding costly repairs down the track, including other parts of the home and not just the plumbing system itself. Preventative plumbing maintenance works out cheaper than having to perform major repairs, and it also is a stress-free approach.
It's always a wiser choice to try and prevent something from occurring in the first place rather than having to deal with a major headache down the track.
Where To Find Preventative Plumbing Maintenance On the Sunshine Coast
Get in touch with your local plumbing experts at Refined Plumbing. We've been offering loyal and high-quality service to residential and commercial customers for years. For preventative plumbing maintenance plan or other plumbing emergencies, book a plumbing maintenance schedule and give yourself the peace of mind that your plumbing system is in perfect working condition.
Original article by Refined Plumbing Sunshine Coast