Let's look at some signs that indicate you need to replace your plumbing.
Plumbing doesn't last forever and if you're living in a house that's been around for a few decades or more, chances are that pipes and fixtures could be on the way out. Or, at the very least, look dated. Upgrading your plumbing and fittings isn't all about aesthetics, as ageing pipes and plumbing fixtures can actually lead to minor or major problems.
Pipe Material
These days, the most common material used for the pipes that make up your home's plumbing system are made from PVC. Older homes could have piping constructed from metal or copper that is corroding, or even pipes made from clay, which have the potential to crack and crumble and can be a target for tree roots breaking through them.
If your plumbing system is made from old pipe material, it might be wise to have these old pipes replaced.
Annoying Water Leaks
Water leaks can occur at any location in the plumbing system. Some are simply annoying and wasteful, such as dripping taps. Other water leaks could be underneath sinks, where the leaking water makes everything stored below the sink wet, as well as causing staining and damage to the cabinet.
Major water leaks could occur in the ceiling, behind the walls or even out in the yard somewhere. It's these water leaks that could result in major damage and expensive repair bills.
If your house continually suffers from water leak problems, it's probably time to get a plumber in to start replacing old parts with new ones.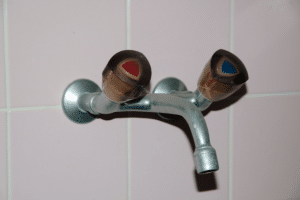 Tap Fittings Look Really Dated
Modernising the tap fittings and showerheads in your home will really give the place a fresh new look. It can even make bathrooms, kitchens and laundries look like new again.
Another reason this is a good idea is older fittings are going to be more prone to leaks, rust, dirty water issues and so on. Talk to your plumber about changing out the fittings for brand new ones and give your home a much-needed update.
Clogged and Slow Drains
Even modern plumbing can suffer from this, but older plumbing systems may be experiencing issues due to wear and tear on the pipes, cracks, splits, debris build-up and even tree roots.
If you're constantly having issues with slow or blocked drains, book in for a plumbing inspection. Your plumber will investigate the problem and come up with the best solution to resolve it. This could mean the replacement of major pipes.
Discoloured Water
Discoloured water could be a town water problem, or it could be localised because of an issue in your home's plumbing. Old and corroding water supply pipes might be causing the discolouration. Likewise, possibly there is a crack in a pipe and dirt is getting into your water supply. If this is the case, you'll want to have the problem looked at and rectified in no time, for the sake of hygiene and cleanliness.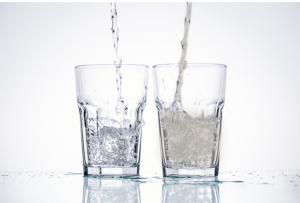 Conclusion
If your plumbing is old and your house is suffering from any of the above issues, call your plumber to discuss how to replace your plumbing.