While there are some minor plumbing problems like installations and repairs you can do yourself, such as changing the tap washers or replacing the showerhead, most plumbing tasks should only be performed by a licensed plumber. For most of these tasks, it's the law that a licensed plumber must be used.
With this in mind, let's take a look at plumbing problems and installations that you should never solve or attempt to fix by yourself.
Can I Replace Broken Pipes In My Home's Plumbing System?
If you end up with a blown water or leaking pipe inside the home somewhere or out in the yard, call in your plumber ASAP. Replacing damaged and leaking water pipes is not a plumbing problem that you should attempt to solve on your own. You'll need to call in a licensed professional to do the job.
Even if you think you can handle the plumbing problem yourself, it's not worth the risk. If you get it wrong, the results could be catastrophic, particularly if you end up with a burst water pipe indoors, causing water damage.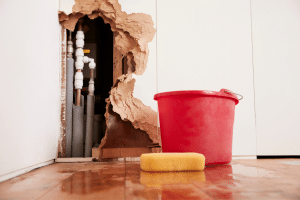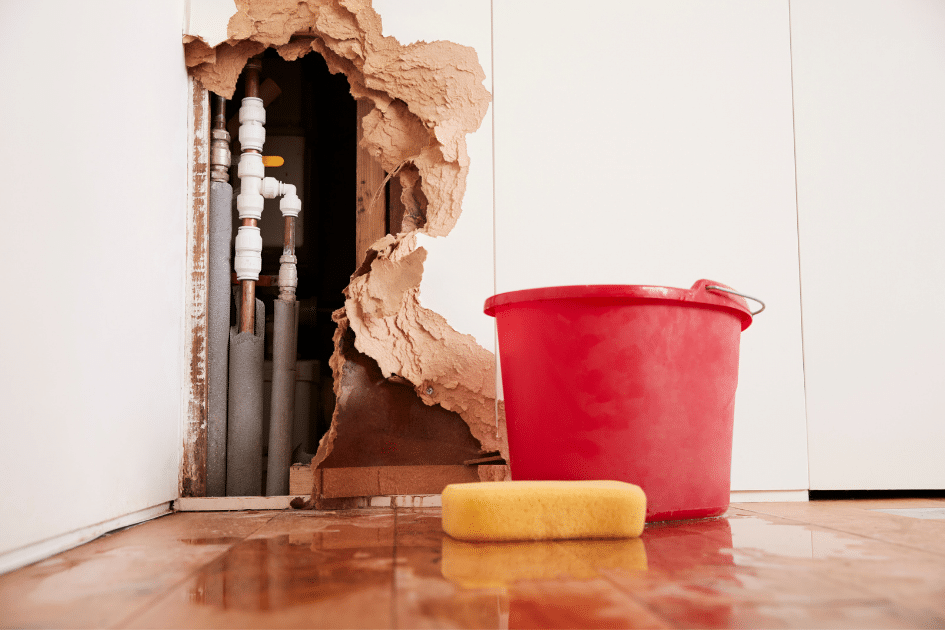 Can I Do My Own Plumbing for Home Renovations?
Many Aussies love to renovate their homes. It's become somewhat of a national hobby. If you're skilled with tools and reading plans, you can likely do much of the renovations yourself. Having said that, you will need to call a professional plumber to do all the plumbing work when renovating kitchens and bathrooms.
A plumber will be required first to dismantle the existing fittings and pipes in bathrooms and kitchens and then will need to come back to install or reroute new pipes and fit new taps, showerheads and so on.
A qualified plumber must complete the plumbing aspect of home renovations.
Can I Install, Repair Or Replace My Hot Water System?
Homeowners should never attempt to install, uninstall or repair a hot water system. Any such work must be left for a plumber to take care of. The replacement or repair of hot water systems is a technical task, not a simple one. When a new system is installed, pipework for the hot and cold water supply also needs to be attached.
If your hot water system breaks down and it needs to either be repaired or replaced with a new one, don't tinker with it. Give your plumber a call and have them take a look at it. If it can be salvaged, your plumber will do the necessary repairs. Otherwise, the plumber will advise and carry out replacing the system.
Can I Install Or Replace a Toilet System Myself?
Just as you shouldn't attempt to install or replace a hot water system, the same goes for toilet systems. This is not something you want to get wrong. Have it done by a professional who knows what they're doing.
Imagine installing a new toilet system yourself and it's not done right. This could lead to all sorts of messy problems. Not something you'll want to experience, that's for sure.
While homeowners can replace valves and other small parts within the water tank, a licensed professional must carry anything beyond that.
Can I Repair Slow and Blocked Drains and Toilets Myself?
Before calling in a plumber, by all means, attempt to free up the slow or blocked drain or toilet by applying a plunger to it first. If this fails to clear the debris, you could try employing a toilet snake for a blocked toilet or another type of drain.
This is as far as you should go.
If the above implements don't solve the problem, then it's time to get your plumber on the phone, explain your issue and have them come and take a look at it. The plumber can investigate what's going on inside the drain by viewing it with a CCTV camera. Once the blockage is located, the problem can be resolved with the most appropriate solution.
Another cause of slow or blocked drains and toilets could be a blockage in the plumbing vent. The plumbing vent allows air to enter the pipes, so waste water flows freely. If it gets clogged with dead leaves or other debris and the pipes can't breathe, they won't be able to drain. Your plumber will be able to check your plumbing vent.
Can I Fix Low Water Pressure Problems Myself?
If you're suddenly experiencing water pressure problems and a slow water flow rate, there could be several causes. The first thing you can do is check that the mains tap is turned on fully. If that's not the issue, book your plumber in for a visit to systematically go through the possible causes until they find the problem and execute a solution. It could be something simple, or it could be that your home has developed an unseen water leak somewhere that needs to be pinpointed and repaired.
What About Dirty and Discoloured Water?
When you turn on the tap or the shower, you expect to see clean; clear water comes out. Sometimes, this is not the case. It could be cloudy or downright dirty. Naturally, there's going to be a reason for this, and you'll need the assistance of a licensed plumber to help sort out the problem.
If the water is particularly dirty, it could indicate a break in a supply line somewhere, and debris is getting into the water supply.
Smelly Drains
Although you can try a variety of commercial and domestic drain deodorisers, a smelly drain could indicate a bigger plumbing problem developing, such as a build-up of debris that could lead to a blocked drain.
As the section on blocked drains suggests, it's best to call in a plumber to investigate the problem. Your plumber will be able to determine the cause of the drain smell and provide a solution to eradicate offensive odours.
In Conclusion
Plumbing is a technical trade that should only be carried out by a trained and licensed professional. For all your domestic and commercial plumbing services, plumbing issues, and needs on the Sunshine Coast, get in touch with the locals at Refined Plumbing.
Original article by Refined Plumbing Sunshine Coast